Academy Travel - Authorized Disney Vacation Planner
Questions? Call us at
609-978-0740

How to Convince Your Parents to Take You on a Disney Cruise
by Melanie Curtsinger, Public Relations Manager, Disney Cruise Line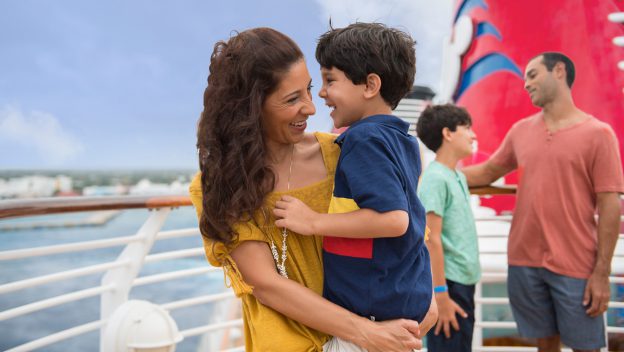 We often hear from kids (teens, tweens and younger children) that they were the ones who persuaded their parents to choose a Disney cruise for family vacation. Most of the time, mom and dad don't need much convincing – just a slight nudge to know you are interested. But for those of you who have to work a little bit harder to get your parents to book your dream vacation with Disney Cruise Line, here's a five-step plan that's sure to entice them…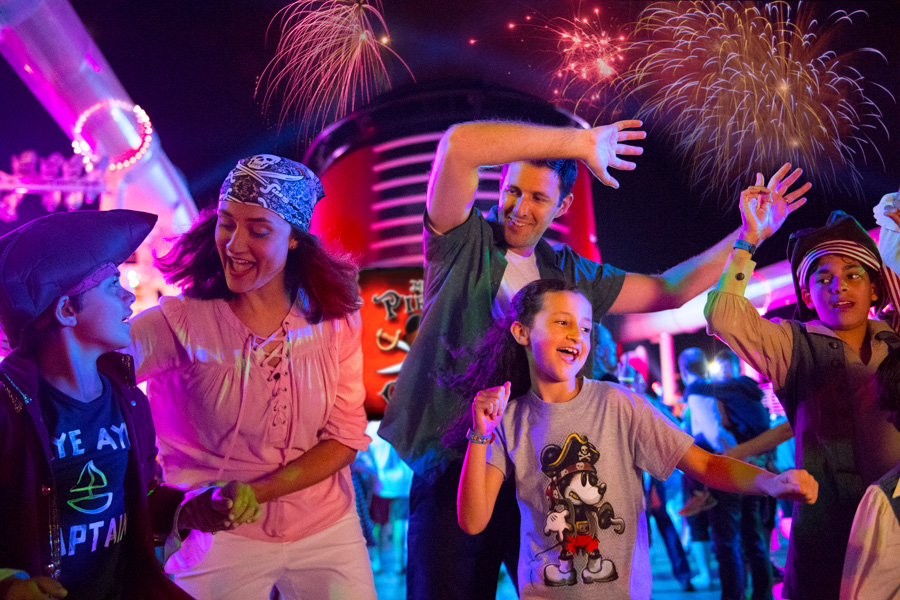 Step 1: Highlight the benefits of traveling as a family. "Quality time," "family adventures" and "memories that last a lifetime" are all key phrases you'll want to mention. Your parents won't be able to resist the thought of your family having a blast together for several days straight. Tell them about some of the things families can do together on a Disney cruise, like watching Broadway-caliber shows, dancing at deck parties and competing in family game shows.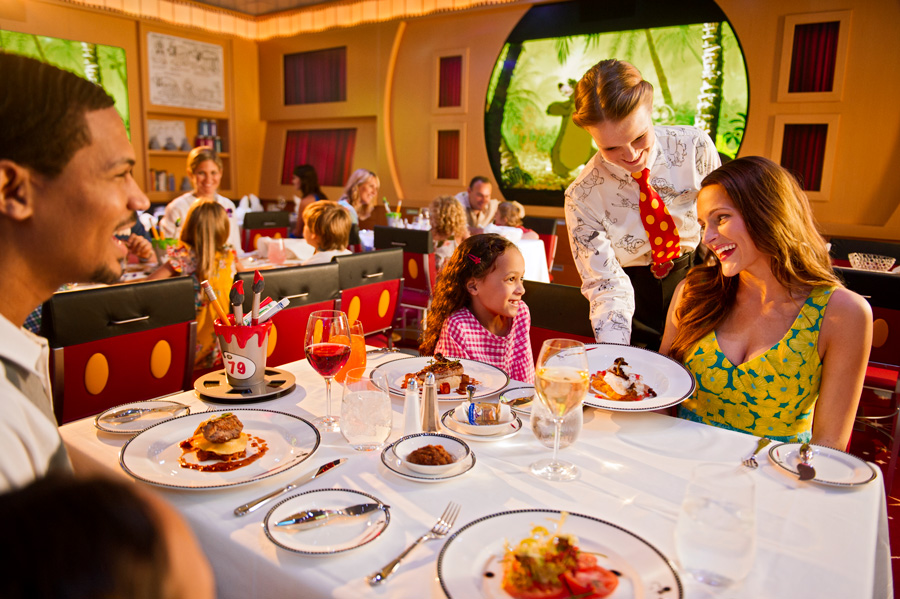 Step 2: Talk about all that's included. Gourmet meals that mom and dad don't have to cook. A stateroom hostess that makes your bed and cleans your room every day. Endless entertainment so no one ever says "I'm bored." And none of it will cost them a dime more than planned (unless of course they want to splurge on a spa treatment or fancy dinner for just the two of them). Which brings me to the next step…
Step 3: Plan the perfect date just for them. Your parents already know that you will love a Disney cruise. But what about them? Based on what they like to do, create an itinerary for an afternoon or evening where they can spend time together one-on-one. Some ideas of things to include are a couples massage at Senses Spa, a romantic dinner at Palo, live music in the adult nighttime district and a visit to Serenity Bay, the adult-exclusive beach on Castaway Cay.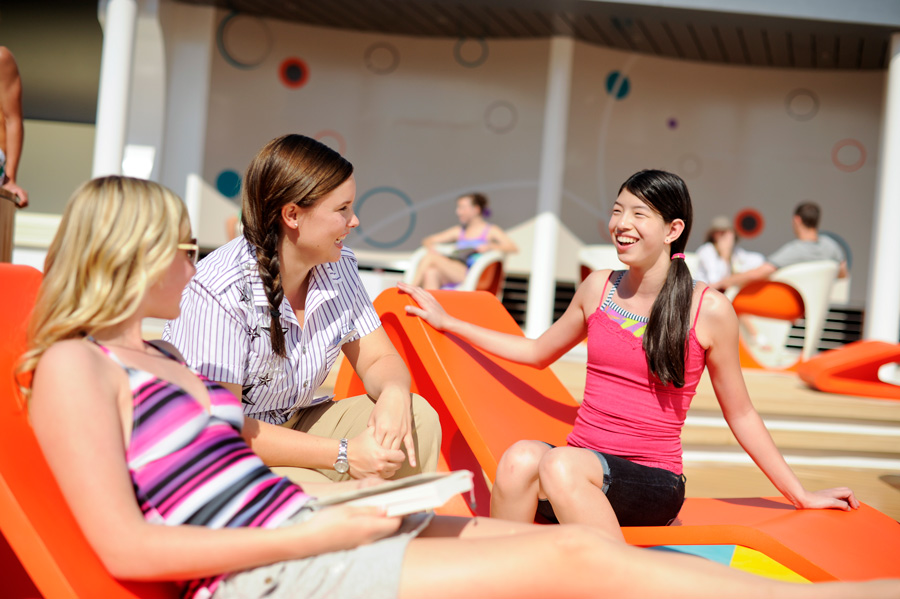 Step 4: Point out what you're looking forward to doing. No matter your age, seeing you happy makes your parents happy. Explain how Disney has the most extensive youth spaces of any cruise line, with the longest operating hours at sea, supervised by trained counselors – all included in the price of the cruise. While they enjoy time together, you may be training with Super Heroes, playing games with new friends or showing off your skills in a karaoke contest.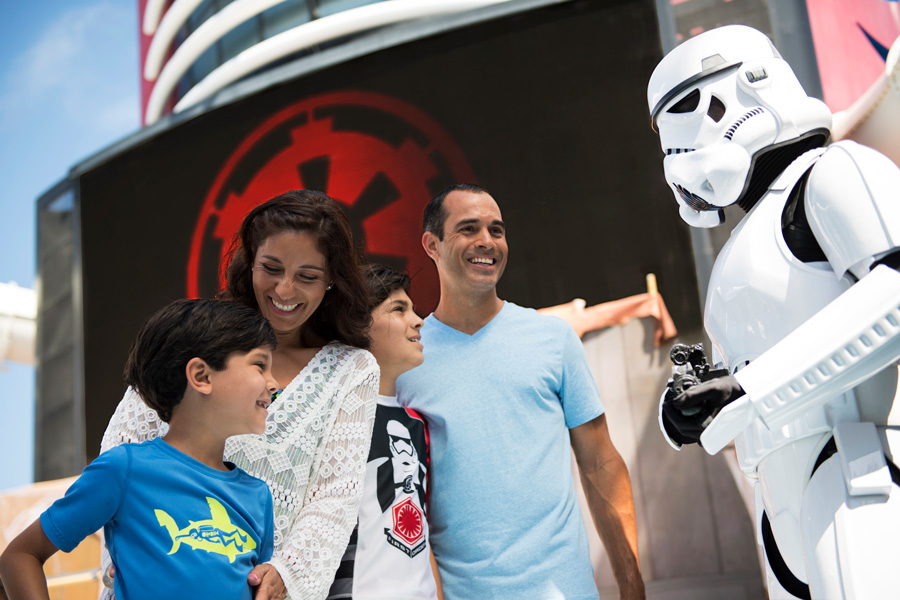 Step 5: Suggest which cruise would be the best fit for your family. Do you all enjoy going to the beach? Pick a tropical escape that visits our private island, Castaway Cay. Are outdoor adventures more of your thing? A summer cruise to Alaska is right for you. Does dad love Star Wars? A cruise with Star Wars Day at Sea is sure to pique his interest. Is mom a history buff? A European voyage is calling her name.

Once they show interest, together you can check out disneycruise.com to learn more about what a Disney cruise entails – and to book a family vacation you'll never forget!
To learn more about the Disney Cruise Line or to receive a no-obligation Disney vacation price quote, contact one of our Academy Travel Representatives directly, or call 609-978-0740

Click here for a No Obligation Disney Vacation price quote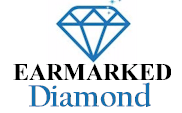 Book with Confidence!
Academy Travel is a Diamond EarMarked Travel Agency
The Highest Distinction Awarded to Travel Agencies from the Walt Disney Travel Company

More Reasons to Plan Your Next Disney Vacation